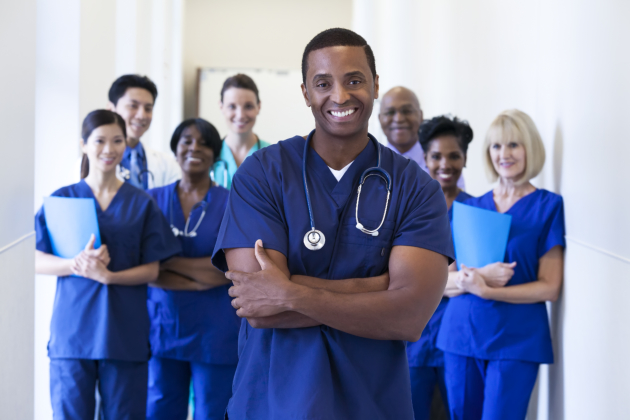 Providing premier healthcare in North Dakota, or elsewhere, always comes in higher stakes since you are in the business of providing care and saving lives. With such an important role, your organization cannot afford to lack staff or have vacancies.
This is something we know all too well as a healthcare staffing agency in Grand Forks, North Dakota ourselves.
That is why we offer staffing services to organizations like yours. Here are some of the benefits of working with us:
Reduced training time and free resources
Having a staffing provider means being free from the costly and time-consuming process of finding the very best candidates available on the market.
What's more, you don't need to train them, we offer you licensed professionals from the interview to the hire.
Qualified, ready-to-work candidates
Our wide pool of talents includes nurses and nurse practitioners, certified nurse aides, licensed vocational nurses/licensed practical nurses, nurse aides, patient care technicians, among other healthcare professionals.
Reduce overtime
The longer your vacancies remain unoccupied, the bigger the consequences are, think slower response times and production output which means extra work and, thus, overtime for your existing workforce.
Working with a staffing agency means you can quickly respond to these and bring in staff to offload the work and get your processes working as they did before.
These are only some of the healthcare staffing solutions waiting for your organization at Triad Travel Nursing Agency LLC. Don't wait, enlist our healthcare staffing agencies today.