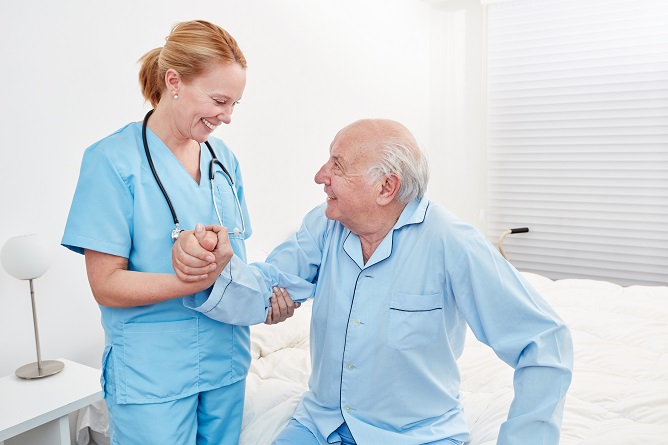 Healthcare professionals have a noble duty to society. Whether they are nurses or nursing assistants, these professionals do not only render services related to the patient's physical health, but also help patients face daily living more easily.
Helping patients regain their independence while recuperating from an injury, surgery, disease, or any age-related disability is important to make them attain the highest quality of life.
One of the biggest challenges healthcare workers face is indeed assisting their patients with non-medical issues, such as dealing with emotions as they undergo difficult treatments. But these techniques are likewise studied and learned by them. One technique that certified nursing assistants do in assisting patients successfully while doing activities of daily living is by involving them as much as possible in their own care. This promotes a sense of control and purpose while preventing a condition called "learned helplessness."
Some ways to make ADL easier to manage are by keeping a routine, establishing a bathroom schedule, preparing ahead of time for a specific task, allowing patients to choose their outfits and other preferences, and encouraging them every time they feel down or hopeless. Different healthcare facilities and care providers are already adept at doing these tasks flawlessly. Most especially, the professionals in our premiere healthcare in North Dakota can very much live up to this level of care.
Hire the right healthcare professional for you today by calling Triad Travel Nursing Agency LLC. Our healthcare staffing agency in Grand Forks, North Dakota will always be ready to help!