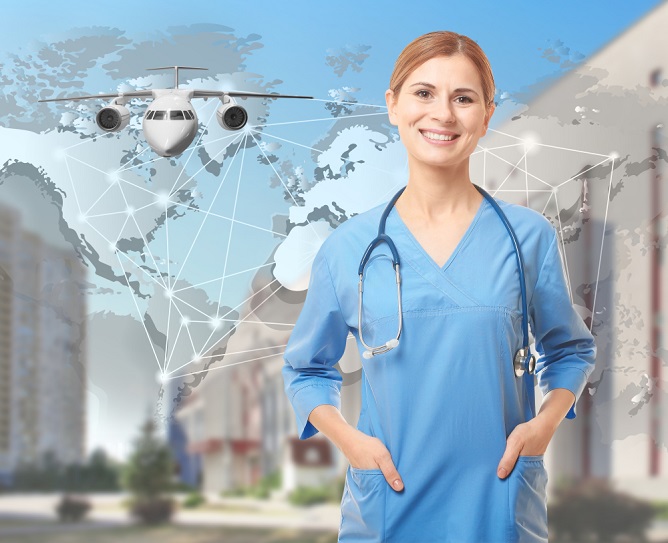 If you are looking for a career in an in-demand field, look no further than nursing. The demand for healthcare professionals like nurses is projected to grow up to 6% by 2031. Hence, around 203,200 openings for nurses are projected each year, on average. This increased demand is sometimes more than most facilities can handle, and that's where travel nurses come in.
Likewise, here are the advantages of travel nursing:
Enjoy a more flexible schedule
Travel nursing assignments vary in location and length of time. Hence, registered nurses can specify their positions based on their needs. Having a flexible schedule allows you to take a break between contracts or take time off to be with family for important events, and this promotes work-life balance and prevents burnout.
Learn skills beyond nursing
As a travel nurse, you could work for a family clinic, nursing home, or a provider of premier healthcare in North Dakota. Hence, you will encounter an assortment of different situations and people, which entails being adaptable, communicating effectively, and thinking critically. This allows you to learn skills beyond nursing that can aid in future job applications.
Travel the country
The biggest perk of being a travel nurse is the opportunity to travel. For those with an adventurous spirit, travel nursing can take you and your career to new heights. With the high demand for nursing, you are sure to find a job opening where your adventure takes you.
Triad Travel Nursing Agency LLC is a leading healthcare staffing agency in Grand Forks, North Dakota. We are dedicated to connecting experienced and qualified nurses with healthcare institutions. If you are interested in a fulfilling career as a travel nurse, apply to our site, or you may reach out to us today.