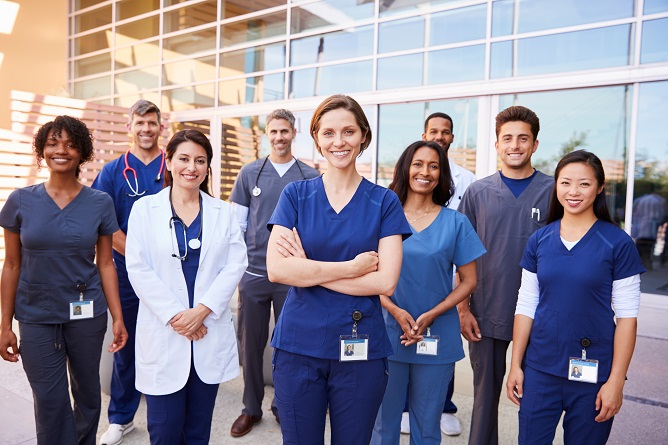 Do you manage a healthcare facility that needs several licensed and registered nurses? It can be challenging for an agency to find qualified nurses to work with them in today's time, but with the help of staffing agencies, such as Triad Travel Nursing Agency LLC, a well-established Healthcare Staffing Agency in Grand Forks, North Dakota, you can find just the right candidates to work with you.
When you partner with an established agency with a nationwide roster of healthcare candidates, you're getting access to the cream of the crop who likely pay little attention to standard job boards and instead rely upon an agency to send opportunities their way. Our Premier Healthcare in North Dakota does the job.
Partnering with an agency that offers traveling nurses and Healthcare Professionals gives you immediate access to top talent across the country which is particularly useful if your local labor pool is somewhat limited.
The nurses that we hire to work with you are guaranteed experienced healthcare professionals and can meet the standards that are set by your agency. Before hiring, they go through a quality screening process, exams, and interviews before being a part of your growing team.
Every healthcare provider from our agency are people who are passionate about their duties and responsibilities, especially when it comes to Patient Safety. If you want to discuss more, please do not hesitate to give our lines a call.