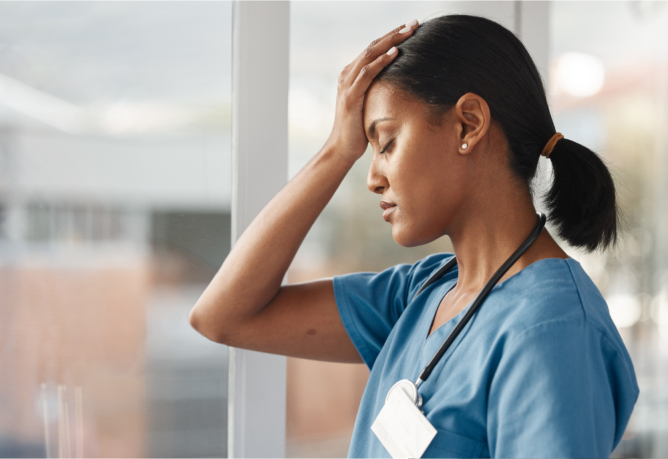 Nurse burnout is a state of physical, emotional, and mental exhaustion that is caused by prolonged work-related stressors. Prolonged stress is caused by long hours, high patient-to-staff ratios, and the constant strain of caring for patients who may have poor outcomes. As a provider of premier healthcare in Grand Forks, North Dakota, we will discuss the causes of burnout in nursing staff:
Sleep Deprivation

A chronic lack of sleep is a major reason why nursing staff experience burnout. Sleep deprivation typically entails long work hours and consecutive shifts. This may occur when nursing staff like registered nurses need to pull double shifts or experience a lack of sleep when changes are made to their schedules.

Long Work Hours

The demand for nursing services has increased along with the aging population. Due to this, many healthcare facilities are unable to keep up with the growing demand for nurses. This has caused nursing staff and other healthcare professionals to work even longer hours.

High-Stress Environment

Working as a nurse usually includes high levels of stress and some nursing specialties are more stressful than others. For instance, nurses working in intensive care or emergency departments often deal with traumatic injuries, high mortality rates, and ethical dilemmas. These circumstances greatly increase stress and cause emotional exhaustion.

Lack of Support.

Burnout is more prevalent in a workplace that lacks collaboration and teamwork. Collaboration is essential to help save lives and take care of patients. Healthcare facilities can prevent burnout by making sure they provide adequate support to staff through wellness programs and monitoring workloads and scheduling properly.
Partner with a reliable healthcare staffing agency in North Dakota to boost employee wellness and retention. Contact Triad Travel Nursing Agency LLC to learn more.